Click on the Student Travel Registry menu in M-Compass: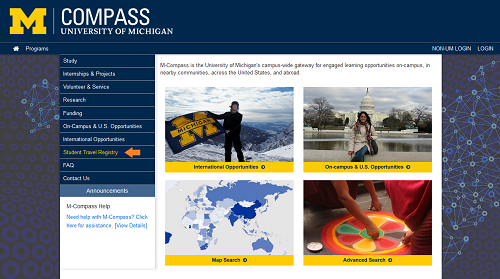 Expand menu to check to see if your trip is already registered: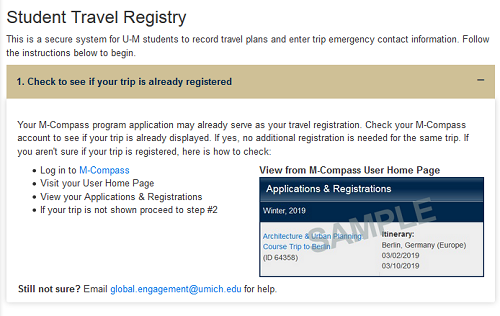 If your trip hasn't been registered yet, expand the 2nd menu to register a new trip, choosing the button that best describes your experience: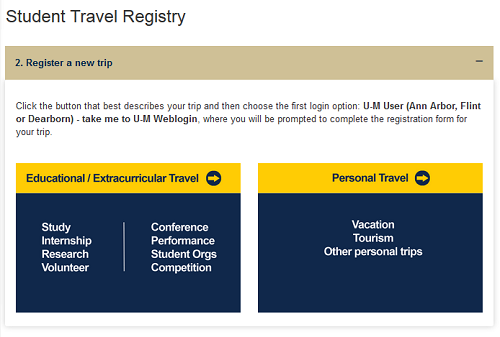 Choose how you will log in; U-M students should always check the first button:

In the registration form, build your itinerary by selecting an arrival date, departure date, and location. Then, click on the 'Add Location to Itinerary' button to save changes. Repeat this process for all legs of your trip: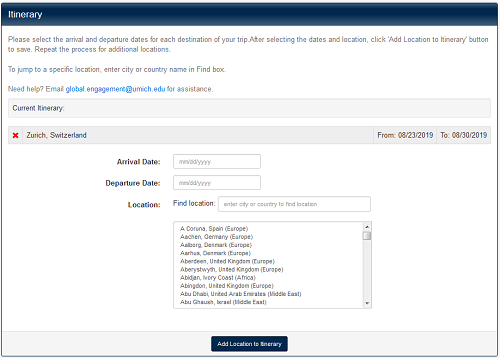 Fill out the questions on the registration information form, then click the Update button at the bottom of the page to save your trip: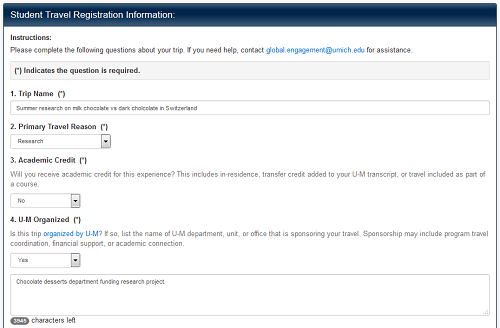 After you click the 'Update' button, you will receive a confirmation in the web browser: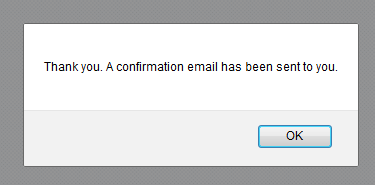 A confirmation email is sent to your UMICH email account: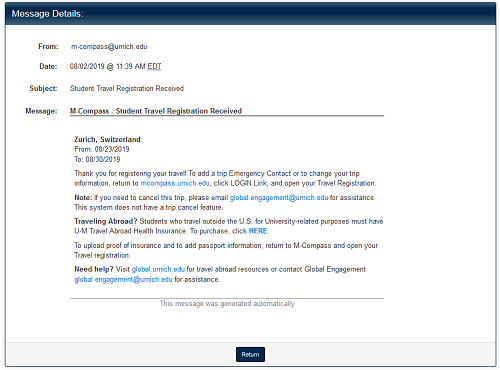 After completing the registration, you'll be directed to your User home page where you can view the trip and open it to add a trip emergency contact, and enter passport information and purchase travel insurance if you are going abroad: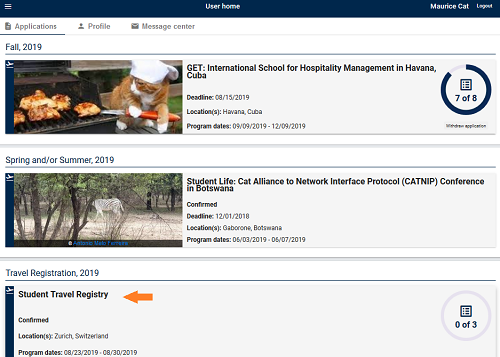 When you open your trip registration, you can enter contact information, passport, and purchase insurance on the Requirements link, view the trip summary on the Program Info link and view or edit details on the Itinerary link: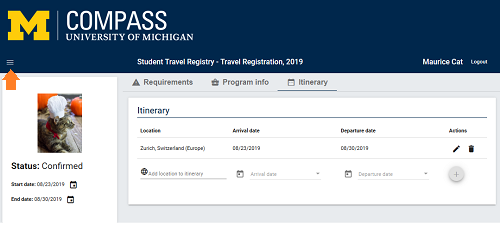 The trip registration process is now complete. To return to your User home page, expand the hamburger menu at the top left corner of the page.