Student Travel Registry
This is a secure system for U-M students to record travel plans and enter trip emergency contact information. Follow the instructions below to begin.
Your M-Compass program application may already serve as your travel registration. Check your M-Compass account to see if your trip is already displayed. If yes, no additional registration is needed for the same trip. If you aren't sure if your trip is registered, here is how to check:
Log in to M-Compass
Visit your User Home Page
View your Applications
If your trip is not shown proceed to step #2
View from M-Compass User Home Page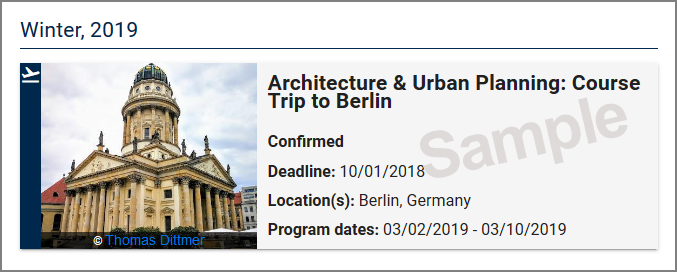 Still not sure? Email M-Compass Technical Support for help.
Click the button that best describes your trip and then choose the first login option: U-M User (Ann Arbor, Flint or Dearborn) - take me to U-M Weblogin, where you will be prompted to complete the registration form for your trip.
Need help?
Email
global.engagement@umich.edu
for assistance.